Just by looking at the name and a few images you already know this is going to be a premium product. In this blog we will discuss the product in depth and see why it is called the 'Precious Collector Box'. The box already arrived at our colleagues in Japan and it is huge. Let's see what this box has to offer!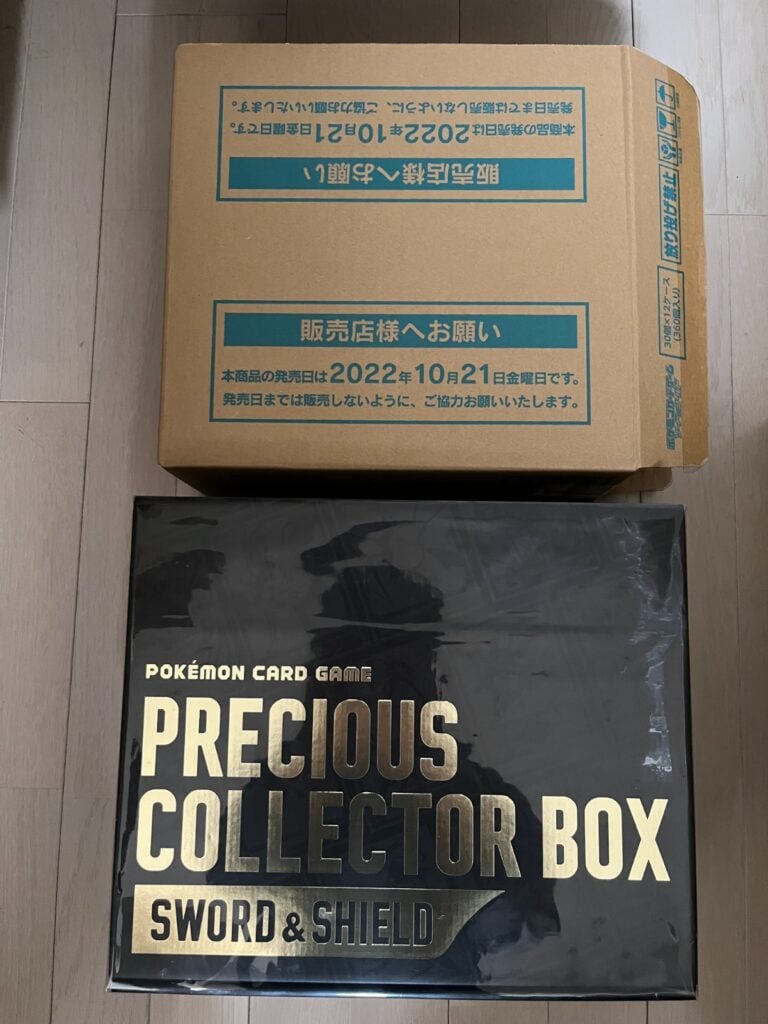 Precious Collector Box in comparison to a case of booster boxes (this box is truly huge).
Precious Collector Box: what will you get?
So the first question is always, what will you get out of this box set?
1x Special display frame 
1x Special binder
1x Special card box
5x Dividers
1x Promo card "Pikachu" (Kira)
So at first glance that doesn't seem like an lot, especially when comparing it to other boxes where you will get at least get some booster packs or cards inside. This box just comes with 1 promo card and that's it. So let's check out the products in more detail in order to understand why this luxury product could be interesting for the real collectors.
Special Display frame
What makes this framework so special? Well if you look into more detail we can clearly so the Pokémon company put a lot of effort into the design and details of this display. It is much heaver than usual display frameworks and has metal Pokémon crews which give it a nice extra touch.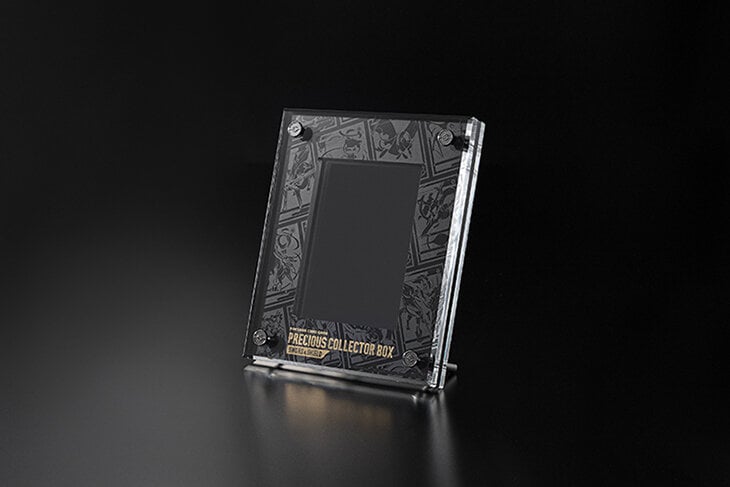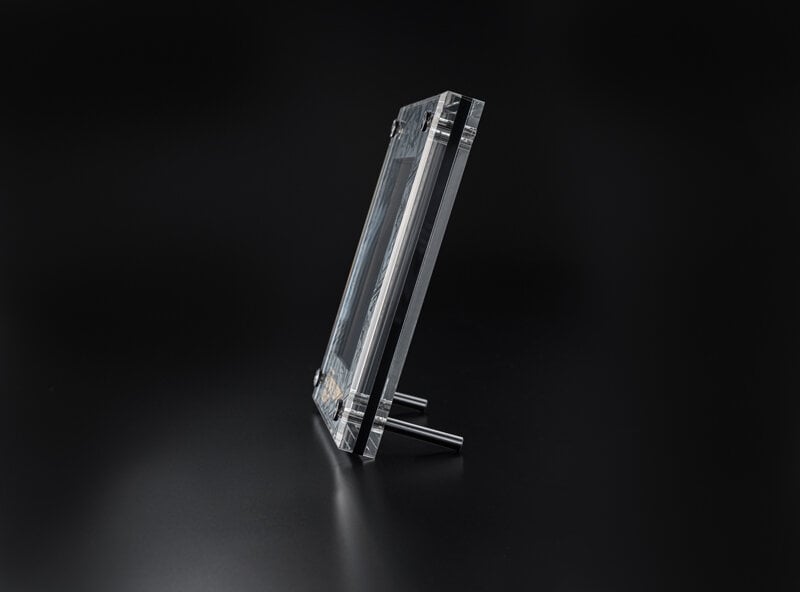 It's pretty hard to see on these images but the design of cards within the frame work is truly unique and looks astonishing to me as a collector. The display is very thick and definitely has a premium touch. The card that is displayed in this frame is definitely save and has to be truly special to you as a collector. Personally I would put the promo card in there, but I can also see myself putting another card there that is special to me.
Special Binder
We've looked into the display frame and looking at the binder you can see the same pattern of nice texture from Pokémon cards on the cover of the binder. So again the cover of the binder looks very clean and luxurious. The Pokémons displayed on the cover have played an active role in the Sword & Shield era which is nice touch, but also something we would expect from a binder related to Sword & Shield.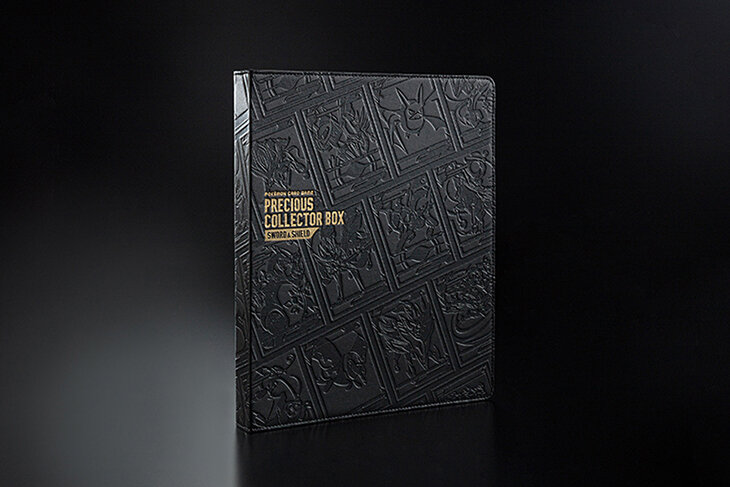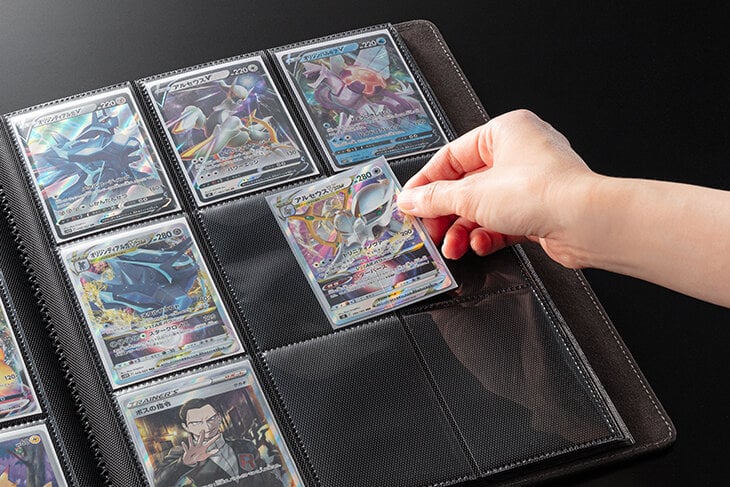 The size of the binder is a pretty standard one as far as how many card you can display on a single page. You can see that we have place for 9 cards in total per page, but so far I have not found any details on how many cards in total will be available for this binder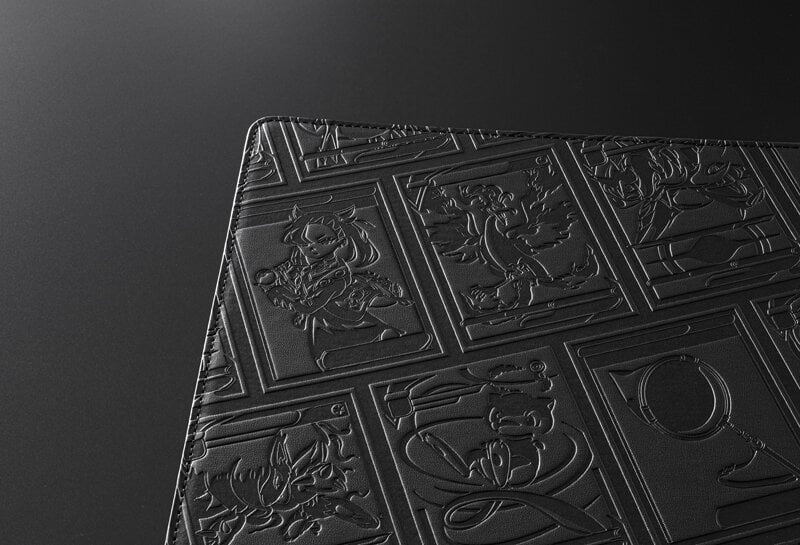 "The surface of the collection folder and card box is embossed to express the design of various cards that played an active rol in the "Pokemon Card Game Sword & Shield" series. You can enjoy a luxurious texture like never before" (quote from Pokémon Center Japan).
Special Card Box
The divider (you will get 5) and the card box work really well together and display the cards on the surface in a very exciting way. So far I haven't seen any information about how many cards you can include into the box but if we have this information we will definitely include it into the article.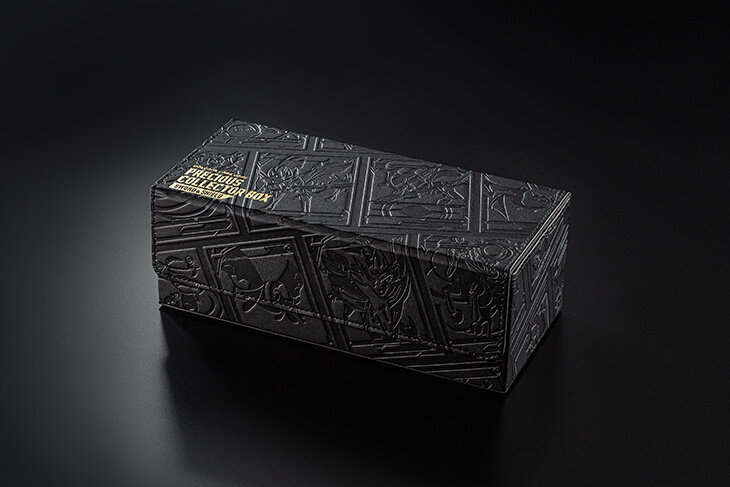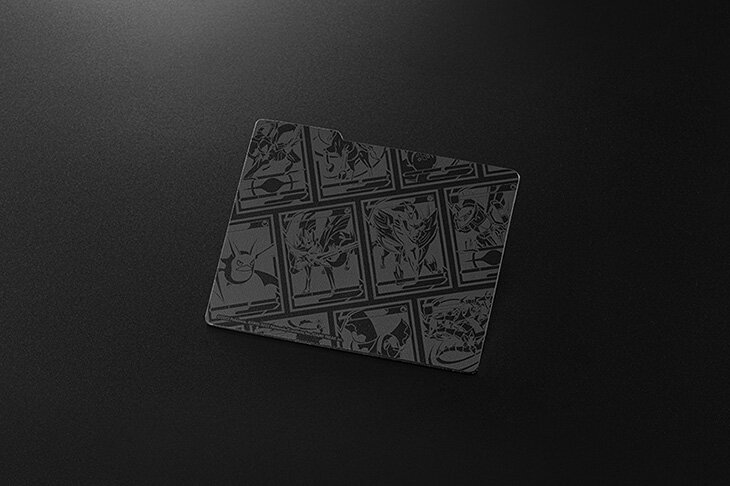 Special Divider
The divider and the card box work really well together and display the cards on the surface in a very exciting way. The Precious Collector Box will have 5 diverse in total and this will probably be enough to divide the majority of cards inside the card box.
Final Thoughts
We can clearly see that the Pokémon company have tried to create something very unique and premium. They put a lot of effort in the design and quality of the products included and they have don that very well. Because this product is very premium it might be hard to get into the future, which explains the higher price you have to pay in order to get this product. Personally I would have loved it if they would have put some extra booster packs in the box or just created a few more exclusive promo cards, however I can also understand they didn't want to up the price even more.
If you just enjoy opening packs and enjoy the thrill of chasing your dream cards this is probably not the right box for you. However if you are a true collector (of the Sword & Shield era) and you want to display all the premium cards you have collected in a single product, this might be just the right product for you.
Let us know your thoughts about this product in the comments below!
Pre-order the Precious Collector Box reliable at Fuji Card Shop
We sell both booster boxes/packs and single cards.